---
Translation Bureau Ι Sworn Translator
for English-German • Spanish-German
Being a sworn translator in Berlin for English-German and Spanish-German translations, I'll provide you with fast and professional services for:
I'll be happy to offer a quick and easy handling. I'll also be available through direct contact to discuss details and questions.
To order a translation, please contact my translation office in Berlin online or by phone at +49 (0)30 / 4730 4868.
---
In our globalized world, translations are an essential ingredient: Without them (almost) nothing goes right anymore!
Both for official documents requiring an official translation, and for texts and websites whose linguistic quality is crucial – I'll be happy to assist you as a language expert.
My offer comprises the language pairs English ⇔ German and Spanish ⇔ German, including Spanish ⇔ English for certified translations.
Another advantage: I'll process each translation order professionally and individually. In addition, I guarantee not only precision with regard to contents, but also discretion and absolute confidentiality.
---
Working language: German
German is one of the ten major languages in the world. Excellent German will pave your way to the various potentials of countries like Germany, Austria and Switzerland, and some 100 millionen German speakers across the globe.
---
Working language: Spanish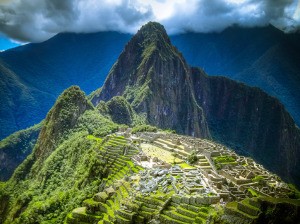 Spanish is the second most spoken language and a pivotal stepping stone to Spain and Latin America. It comprises 20 countries on three continents including Argentina, Colombia, Mexico and Peru. Globally, Spanish enables you to communicate with more than 500 million speakers.
---
Working language: English
Being a universal language, English opens the door to crucial markets such as United States, United Kingdom, Canada and Australia. Alltogether, English allows you to reach about 1.5 billion English speakers around the world. Besides, English has become the global lingua franca in diplomacy, economy, science and culture.
---
Authorized as a sworn translator (Berlin Regional Court)
Certification recognized in Germany and (generally) abroad
Easy handling & On-time delivery
Individual order processing
Personal and direct contact
Read more
---
Prices without VAT.
Note: You'll always receive a definite quote in advance.
Read more
---
---